Welcome to Meg Cabot Wiki.
The Wiki that anyone can edit.
Please look over our policies before editing.
We are currently editing over 92 articles, and 159 files since April 24, 2011.
About Meg Cabot Wiki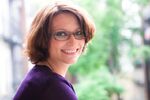 Meg Cabot Wiki is a collection of pages devoted to all of Meg Cabot's characters and works, in hopes of providing an accurate source of information. This wiki covers all of Meg's books, including short stories and adaptations. The wiki format allows anyone to create or edit articles, so we can all work to make a comprehensive database.

About this wiki...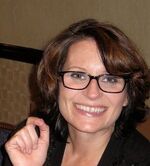 Don't know anything about how to edit? Here are some guides that can be helpful for you: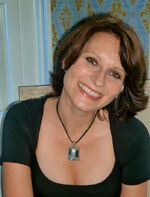 Don't know how to help or improve this wiki? Here are some links that can guide you:
Here in Meg Cabot Wiki we have some rules for the users behavior and edits. Follow this small list of rules and you will have a great time here:
Foul language is not allowed under any circumstances.
Illegal content is forbidden on the Wiki.
Vandalism will result in an immediate and one week ban.
All of the pages should include real, factual content.
If the edits you make do not provide anything to the wiki, you'll be warned.
If you continue with those edits, you'll be banned.
About Meg Cabot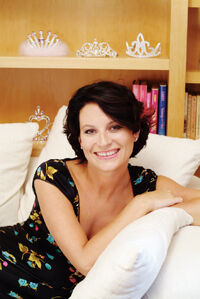 Meg Cabot (born Meggin Patricia Cabot on February 1, 1967 in Bloomington, Indiana, United States) is a #1 New York Times bestselling author of young adult, adult, and children's novels. She is best known for The Princess Diaries series, which was made into two feature films.
Meg Cabot has written several series, such as 1-800-Where-R-You?, adapted into a TV series, the Heather Wells series, the Airhead trilogy, and much more. Other best-sellers, include All-American Girl and Avalon High, made into a Disney Channel Original film. Some of her new series are the Allie Finkle's Rules for Girls tween novels, the Abandon trilogy, and her Insatiable adult novels.
She and her husband, Benjamin D. Egnatz eloped on April 1, 1993 in Italy. Every Boy's Got One is loosely based on their elopement. She currently lives in Key West, Florida with her husband and cat Gem. Her other cat, Henrietta, passed away of old age in January 2013. Read more...
Teen Novels
Adult Novels
More Novels
Adaptations
How to Help
All pages can be edited and you are welcome to join us and contribute to this wiki. Everyone is free to create a new page or edit an existing one. If you have any questions about the wiki or helping out, you can ask one of Meg Cabot Wiki's administrators.
If you are new to wikis, you may want to read the help page.
A list of all help pages can be found in .
If you want to help but you're not sure where to start, try improving the various articles by expanding them.
Another helpful activity would be to check the list of wanted pages for frequently linked-to articles that don't exist yet.
You can find a list of useful templates on .
If you want to experiment with editing a wiki, please do it in a sandbox, not in articles.
Upcoming Books
Latest Books
Featured Poll
What Meg Cabot series/book is your favorite?
Affiliates

Community content is available under
CC-BY-SA
unless otherwise noted.